Indoor & Outdoor Lighting Ideas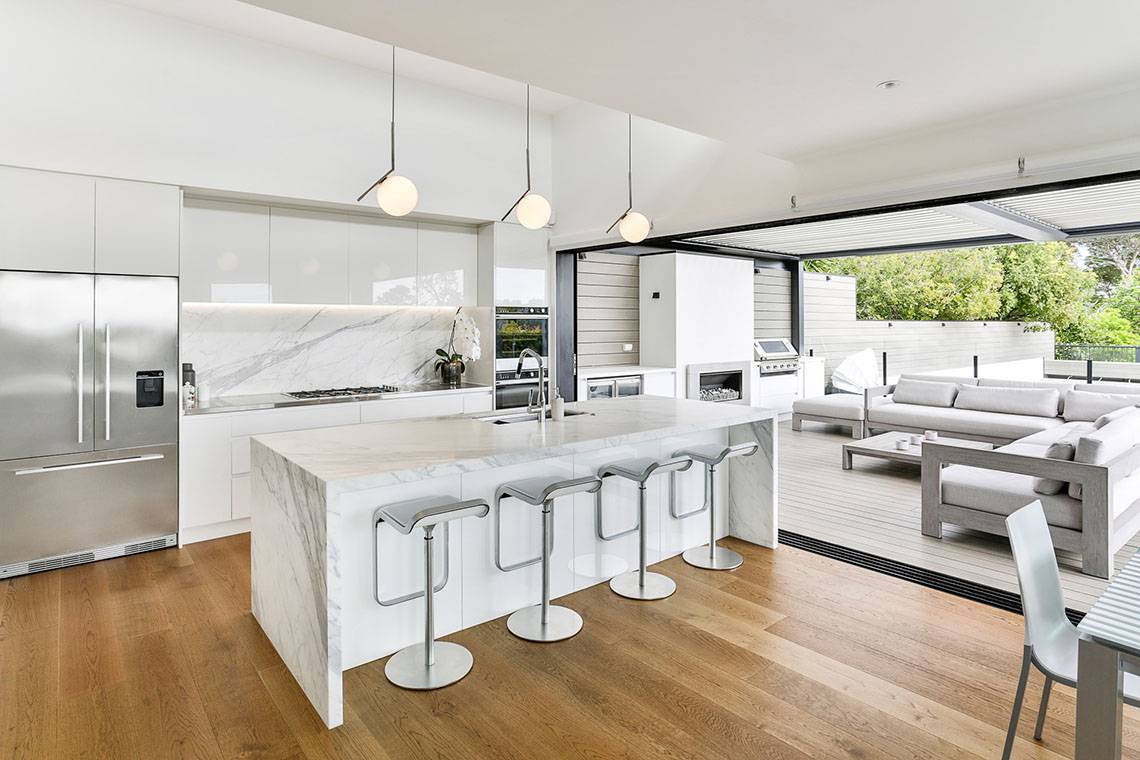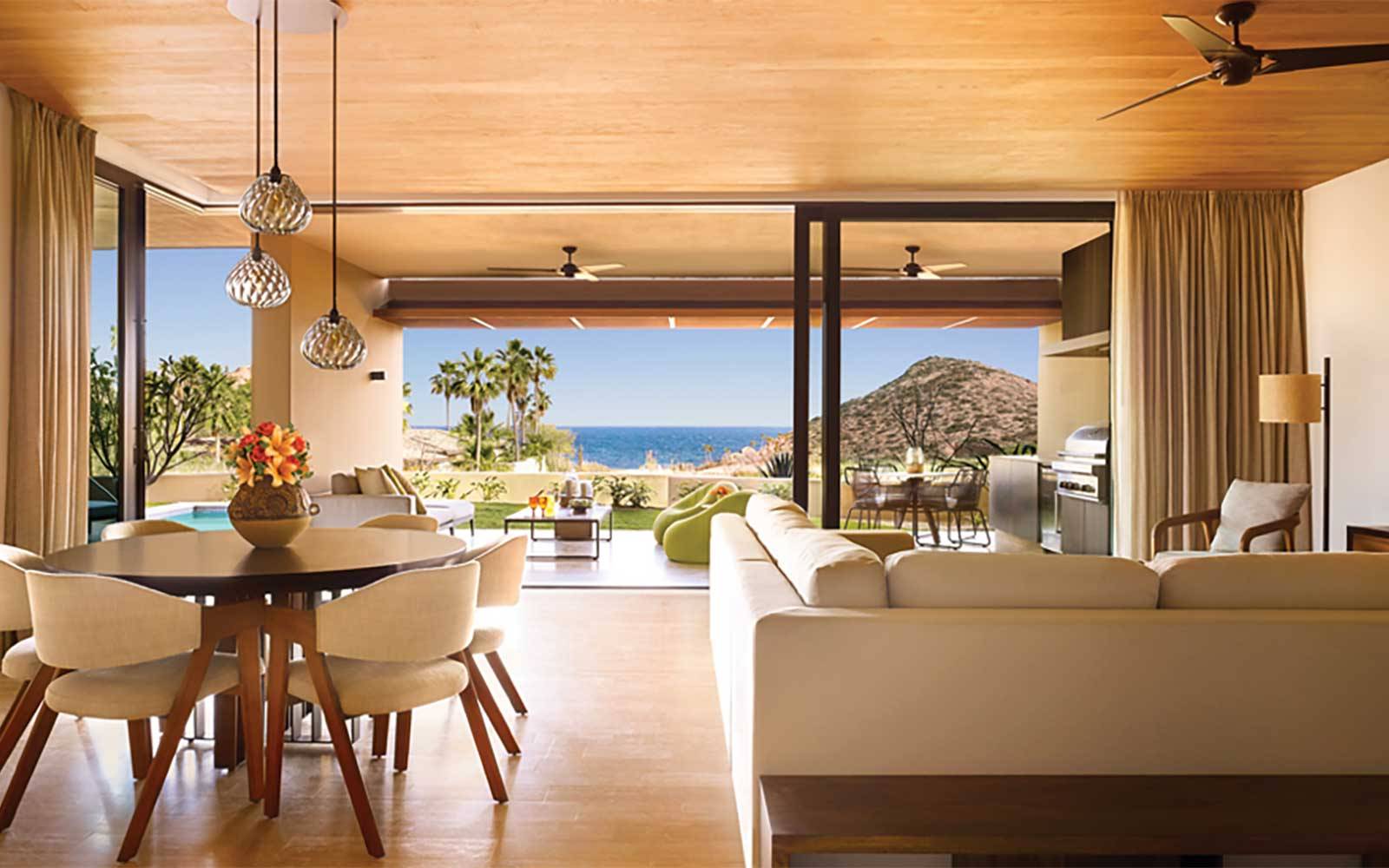 Flow is important in the perfect indoor/outdoor space. Keep barriers to a minimum to allow for ease of movement, and consider low-profile furniture and light fixtures to create unobstructed views.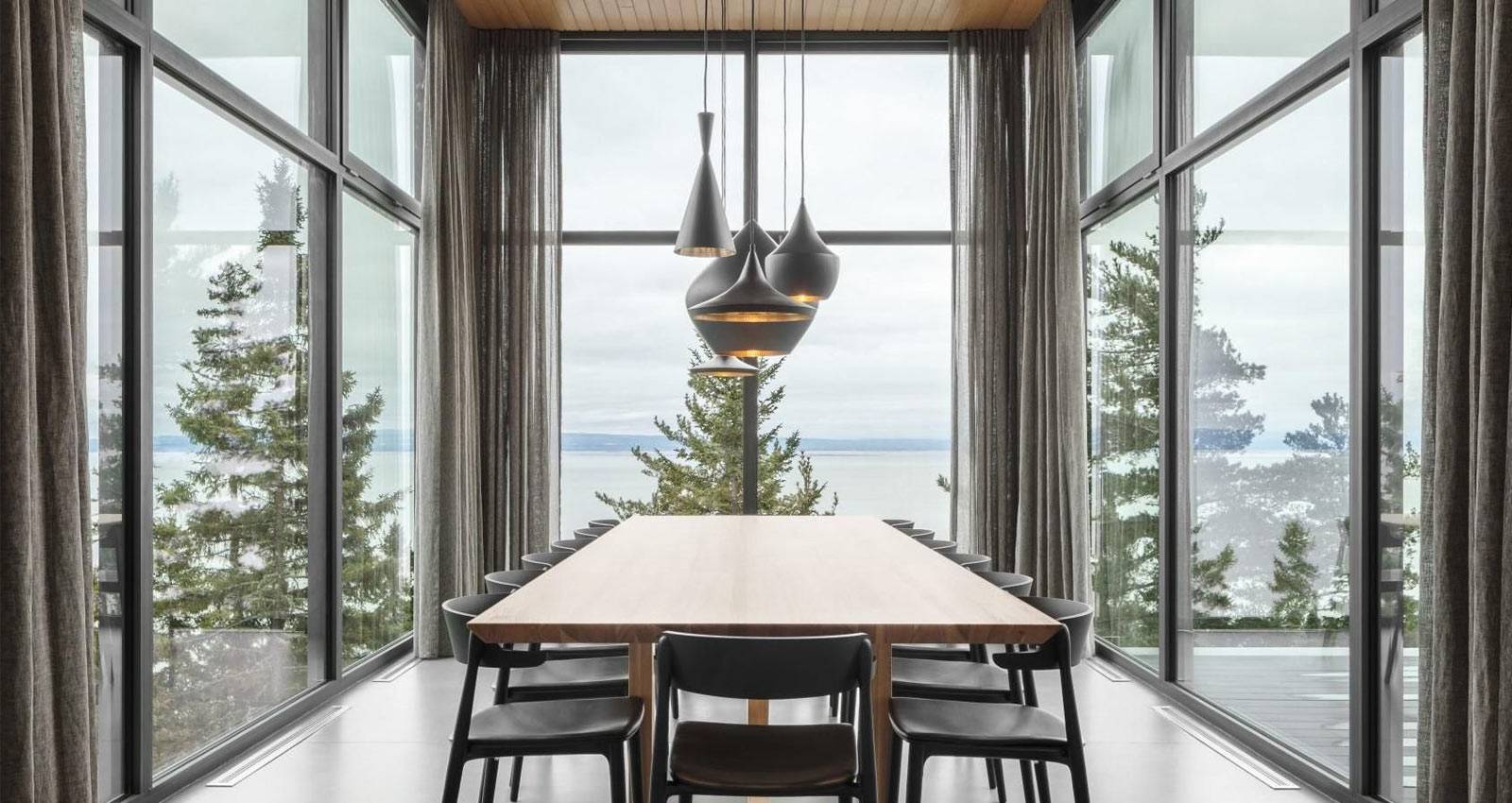 A room full of windows will offer plenty of light during the day, but at night you might want something more focused. An arc floor lamp, island pendants, track lighting, or a multi-pendant cluster add geometric flair when the sun is up, and provide much-needed task lighting when the sun goes down.
An intuitive and almost subliminal way to merge your outdoor spaces with your interior is to carry elements seamlessly from one space to the other. An exterior stone or concrete wall that smoothly enters and exits the home ties the two spaces together. Similarly, patio flooring, outdoor wall lights, materials found in the surrounding landscape – carrying each of these items into the home creates a sense of balance and harmony.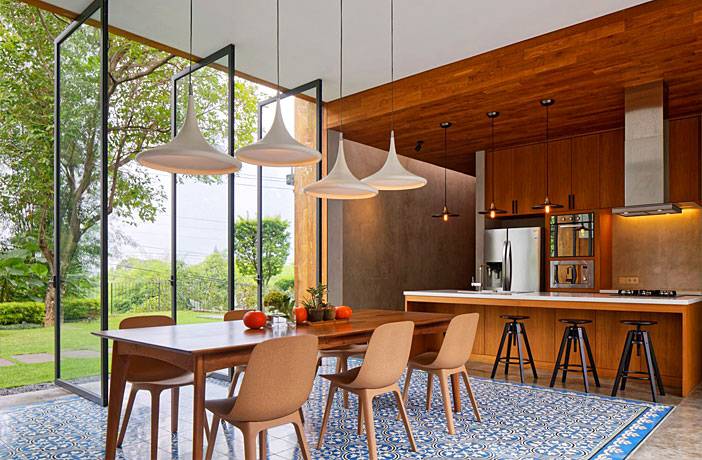 In the end, have fun blurring the lines between outdoor living and indoor comfort. A warm strand of string lights, chic portable lamps, a room filled with plants, are the little details that brighten up those summer nights and make those rainy days just a little more charming.