【Comfortable Color Temperature】 Golden long-strip acrylic lampshade produces a soft and romantic light with no flash, to protect the eyes. 
【Made of high-quality 】 Made of the pure aluminum lamp holder and acrylic light shell, no rust occurred, durable extensive lifetime of LED, Waterproof, with an IP65 standard mark, suitable for installation outside garden, or porch. The life of the wall lights is up to 50000 hours.
【Easy To Install】- Wall/Surface mounted, Wired, install without complex installer. Can be mounted vertically or horizontally to suit the décor. Energy Saving Design, will not only help you join in the environment it also helps you save on electricity bills. Water-resistant LED Driver: with short circuit protection design, and overload protecting design to make sure it is completely safe to use.
【EXCELLENT LIGHTING EFFECT】 The black outdoor light fixtures wall mount throws light indirectly, giving out soft and bright light to decorate your house and portraying a nice ambiance. They are very modern urban looking and illuminate the porch entryway without casting light on neighbors.
Product Description:
Two Different Designs; 8120A (Front Outlined Lighting) / 8120B (Background Indirect Lighting)
1. Lighting source: LED SMD Chips
2. Light-emitting: Warm White, Cool White, and Brightness dimmable
3. Color: Gold
4. Input Power & Voltage Applicable: AC85-265V (Global)
5. Power Supply connected
6. Lifespan:>50,000Hours
7. IP65, Waterproof
8. Certification: CE, CCC, UL
***Warm White/ Cool White: No remote control
***Dimmable with remote (
Brightness dimmable): With remote control.
      And you can change the lighting temperature from warm white, and cold white to neutral lighting. but also, you can adjust brightness from weak to strong.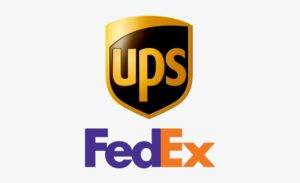 * Expedited Free Worldwide Shipping via FedEx/DHL/UPS for This Item (Delivered in 4-7 Days)