Modern Minimalist Design: This unique wall sconce lighting fixture combined simplicity, classic and modern elements, very in line with the stylish minimalist style, looks simple but clean & elegant, perfect for indoor lighting, such as living room, bedroom bedside, hallway, entryway, and bathroom, not only a simple LED wall lighting but also a good decoration for your home.
Ambient Indirect Lighting Concept: LED indirect lighting wall lamp, high light transmittance, soft and uniform color, no glare, simple and beautiful design, warm and comfortable, stylish and elegant wall decoration.

Material: High-quality aluminum material, using advanced casting technology, durable, with excellent oxidation resistance, not easy to deform, and fine workmanship.

Easy to install: you can install it without complicated steps. Note: To ensure your safety, please install it under the guidance of an electrician.
Features;
Material: Aluminum+ acrylic
Light source: SMD
Color: Black
Specifications: L500, base height:90mm base dia:60mm
Wattages:7W
Color temperature: Warm white/Cold white
N.W.:0.46kg
Applications: Bedroom, Living room, Aisle, etc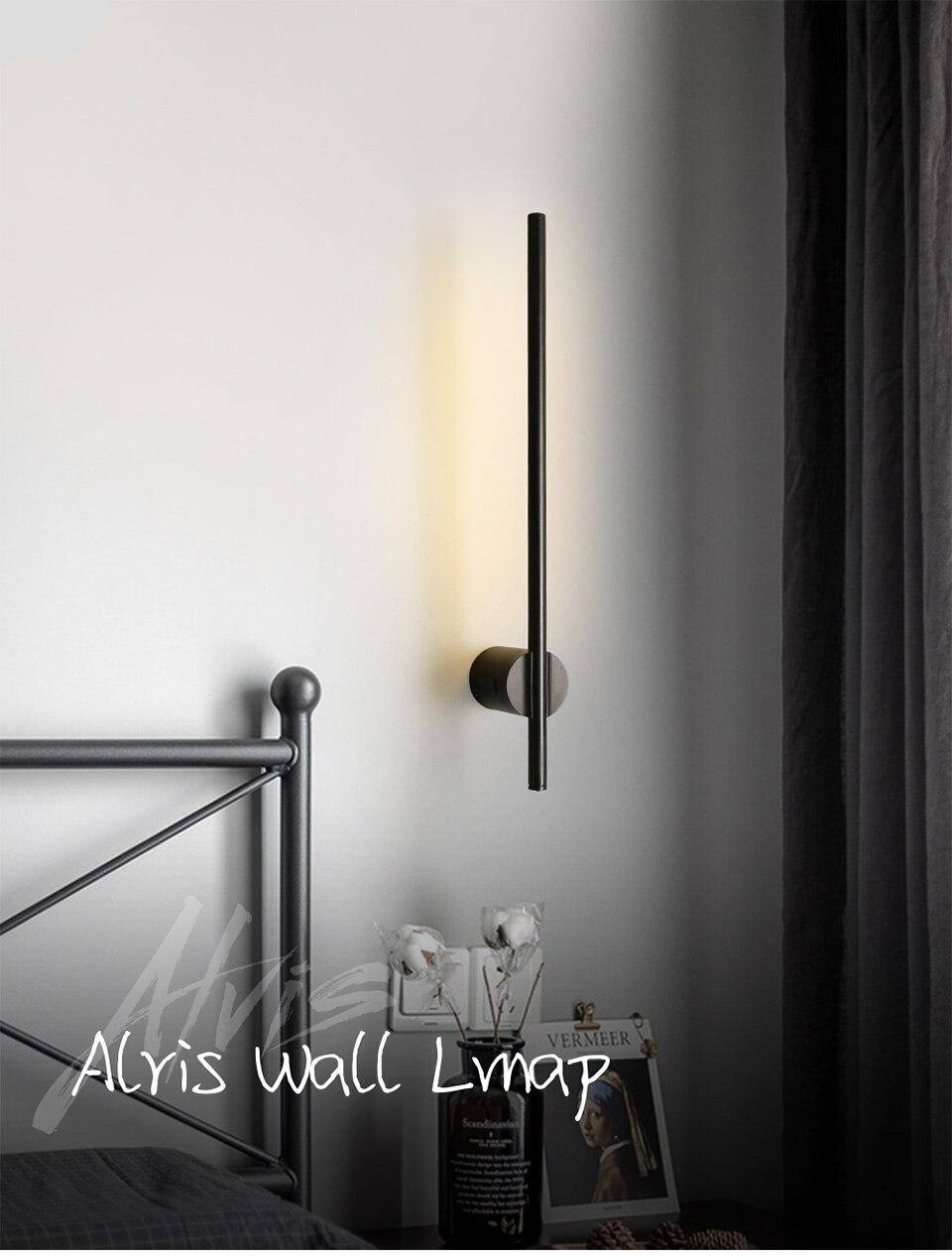 Slim design
Do not take up your space
Comfortable soft light
Adopts SMD light source Optical acrylic filter gently
Quality assurance
Aluminum material Surface treated by oxidization
Wear-resistant and corrosion-resistant
Stable base
Aluminum forged suction wall base
Fitted with invisible screws
Flexible installation direction
Vertical installation
Horizontal installation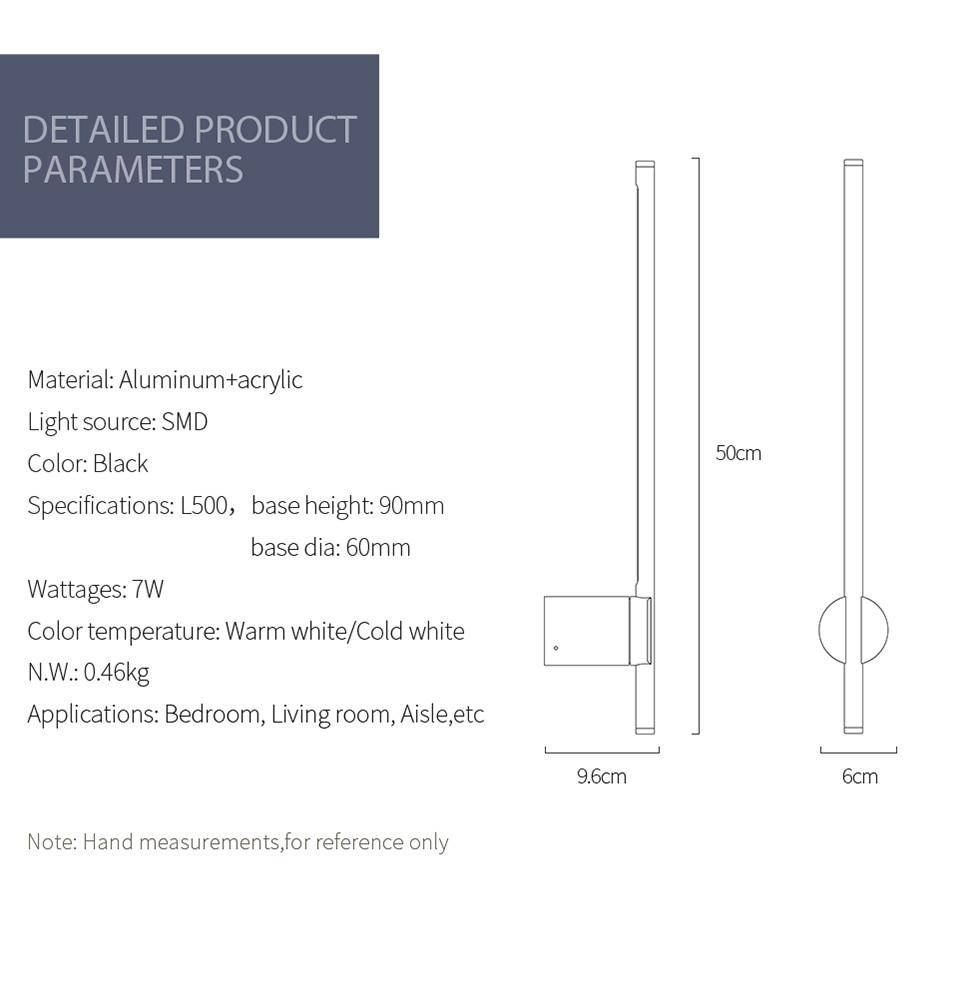 1. Install the base holder on the reserved holes.
2. Connect the wire of the lamp body with the wire reserved at home.
3. Align the base of the lamp body with the base holder and buckle in, then tighten and fix it with screws
4. Finish the installation.