LED Downlight Ceiling Spotlights, Modern Nordic Minimalist Design, Surface Mounted Premium LED Chip Ceiling Spotlights, Globally Applicable AC90-260V
【DESIGN】:This spotlight is made of aluminum, the surface is treated by sandblasting process, and the paint is strong and wear-resistant. High-light transmission polyester convex lens to reduce light loss.
【DIMMABLE】: The dimming version is a dimmable LED. The principle of a dimmable driver is Triac dimming. The 10% to 100% dimming range will satisfy your different lighting needs.
【LIGHT SOURCE】: Adopts a 7W LED chip, which is not replaceable. Its brightness is equivalent to a 65W incandescent lamp, with a 26.5° beam angle, CRI 93. High ability to reveal the colors of various objects faithfully and protect your eyes, lifespan can be 50000 hrs at least.
Features;
Certification: CCC, CE, ROHS, UL
Process: Stamping, Cutting, Powder coating
Emitting Color Temperature: Warm white (3000K), Natural white (4500K),
Light Source: LED Chip (Included)
Voltage Applicable: AC90-260V (Global)
Applicable: Home, Restaurant, Cafe, Store, Hotel
Bragi Downlight
Corridor Suggestions: According to statistics 85% of customers use 7W lights.
Corridor: When the height is lower than 2.8 meters, lights should be approximately 1.5 meters apart
Household light color suggestion:
According to statistics, 90% of households choose warm-color light to be their supplementary lighting
Reading light color suggestions:
Eye-protecting natural light is more suitable for reading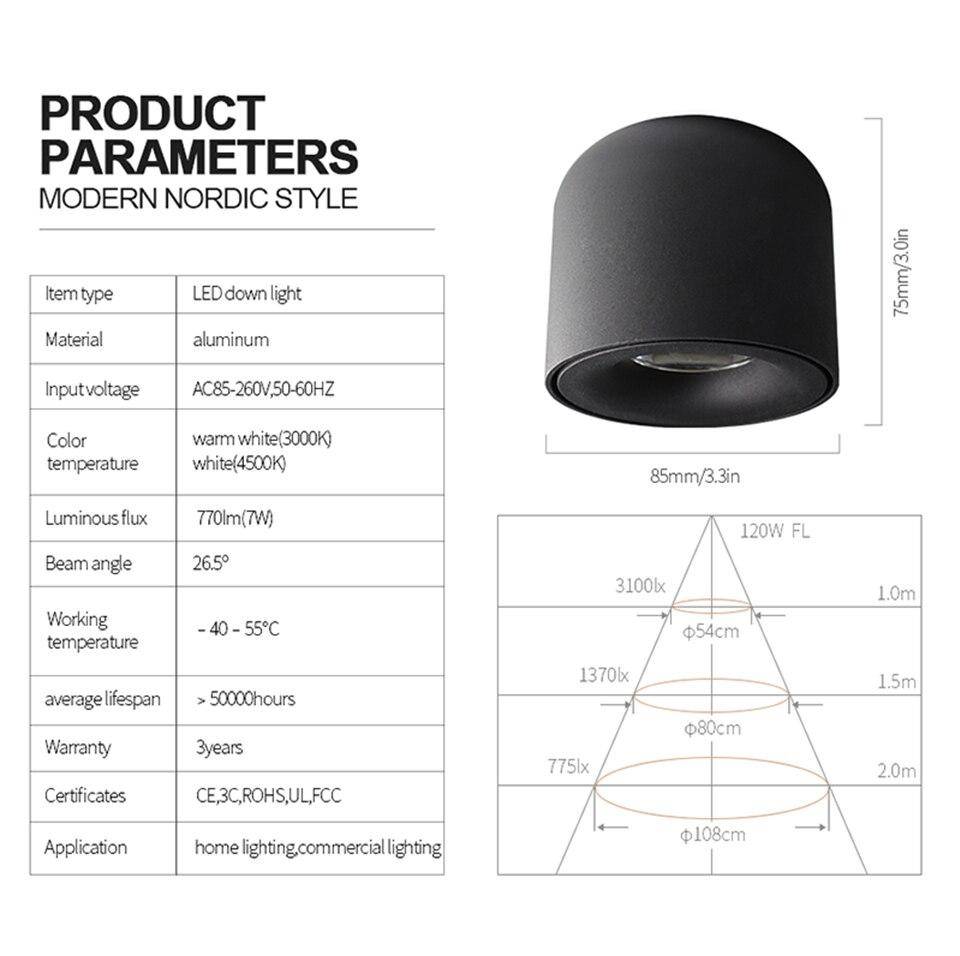 Corridor Environment
7W Natural Light
60-degree anti-dazzle
Anti-dazzle design
Watch TV comfortably at night, more joy comes with the eye-protect and anti-dazzle features
Aluminum Sand Blasting
Circle Surface Design
Natural White
Warm White
Installation:
1. Rotate and take out the base ring.
2. Install the base ring on the ceiling
3. Connect the home wires with the lamp wires
4. Align and buckle the lamp body with the slots onto the base ring and rotate to fit the lamp body.